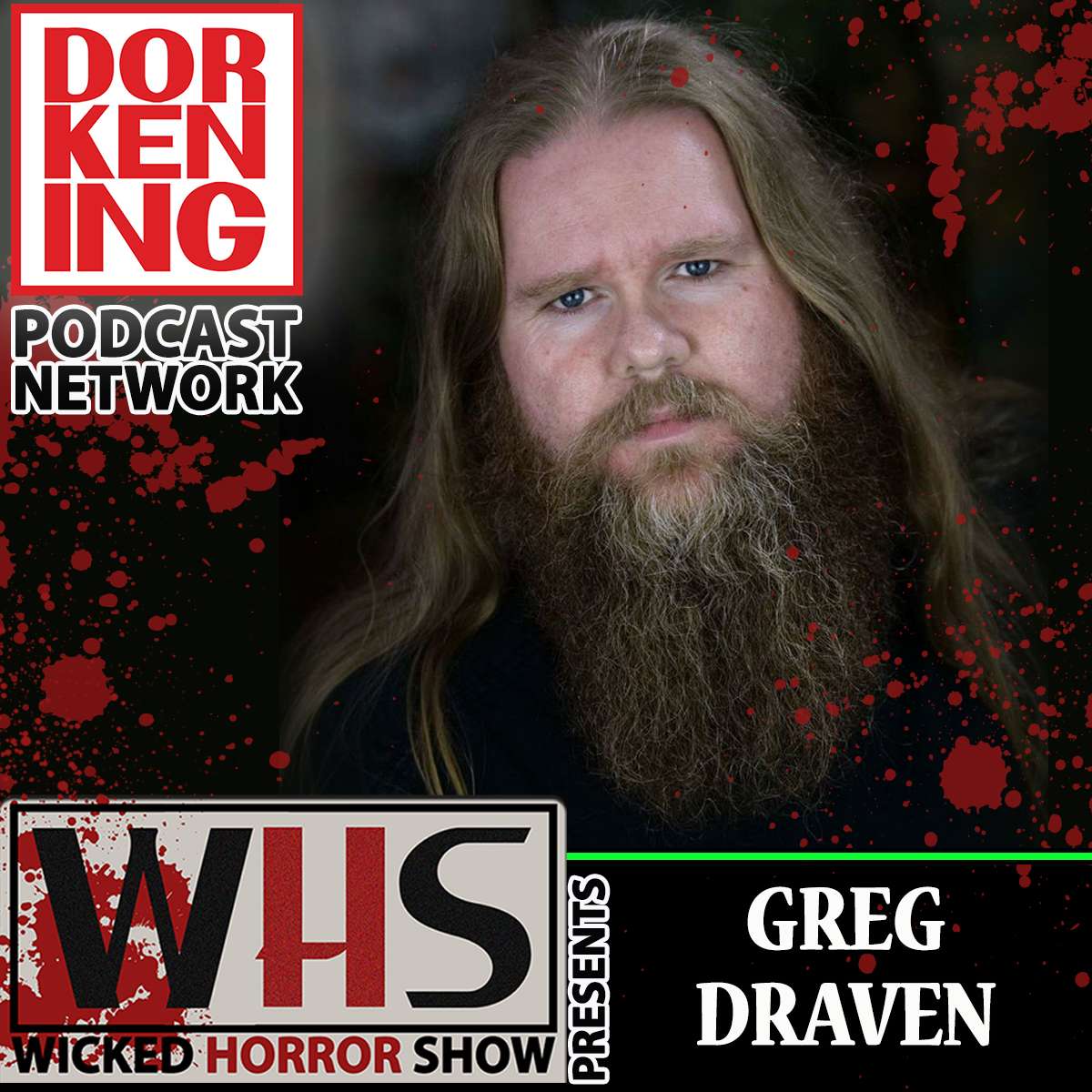 Wicked Horror Show Presents John Langridge & Greg Draven
John Langridge & Greg Draven talk about 13 graves, indie film making in the UK, indiegogo and more
Wicked Horror Show Presents
John Langridge & Greg Draven talk about 13 graves, indie film making in the UK, indiegogo and more
POWERED BY THE DORKENING PODCAST NETWORK
Watch us LIVE EVERY Sunday | Tuesday | Thursday Streaming LIVE on Facebook - Youtube - Periscope - Twitch
John Langridge trained at Rose Bruford College in Kent before embarking as a career as an actor.
Deciding eventually that his real passion lay in film, he retrained at Panico Studios in London where he gained his diploma in film production.
His debut feature Four (2011) Premiered at the Empire Leicester Square in October 2011
Greg Draven was born on March 20, 1976 in Eastbourne, England. He is an actor and producer, known for The Hunt for Gollum (2009), Impatient Patient Disorder (2016) and 13 Graves (2018).
13 Graves is a low budget folk horror feature film, written, produced and to be directed by John Langridge. The project is currently scheduled to film on location in Sussex from late October. As with all low budget films, this is a labour of love and deep commitment from cast and crew, and every penny will count. Community engagement and involvement is a central aim, and the project is beginning to draw both community and corporate support to put Eastbourne and Sussex on the film-making map.
13 Graves on indiegogo https://www.indiegogo.com/projects/13-graves-film-horror#/
13 Graves website https://www.13gravesthemovie.com/
13 Graves on Facebook https://www.facebook.com/13GravesTheMovie/
13 Graves on twitter https://twitter.com/13GravesMovie
13 Graves on instagram https://www.instagram.com/13gravesthemovie/?hl=en
In brief
John Langridge is a successful film maker with films shown at Cannes and the Portobello Film Festival with international distribution.
John, Drop Dead Films and the 13 Graves team all passionately believe that small films can be just as great as blockbusters, with open-mindedness, creativity, and careful resource management.
Although the project is already partially funded corporately, we have a distributor waiting to distribute and sell the film, so we have an advantage in not having to sell the film to a distributor.
* We believe that crowdfunding offers the audience the opportunity to participate in, engage with, and benefit directly from the film-making process.
Subscribe to The Dorkening on Youtube
Follow The Dorkening Facebook - Twitter - Instagram - Join our mailing list!
The Dorkening: Leo Pond @TheDorkening
Kevin Crook @Aknuckle
Regular co-hosts: Wolfie @The13thWOlfman Tony @TonyHas9Fingers James @LongTimeStorm YoYo @BoyMeetsPhone Vlad @NECCReviews Cee Pee @WILIreviews
Find out more on the Wicked Horror Show website.
Send us your feedback online: https://pinecast.com/feedback/wicked-horror-show/e5256d52-5d84-4f91-8ea6-361375033561