WICKED HORROR SHOW PRESENTS: the cast of Apocalypse Rising! Join producer Ruben Estremera writer Gregory P. Wolk along with actors Johanna Rae , Shane Samples
the cast of Apocalypse Rising! Join producer Ruben Estremera writer Gregory P. Wolk along with actors Johanna Rae , Shane Samples
8 months ago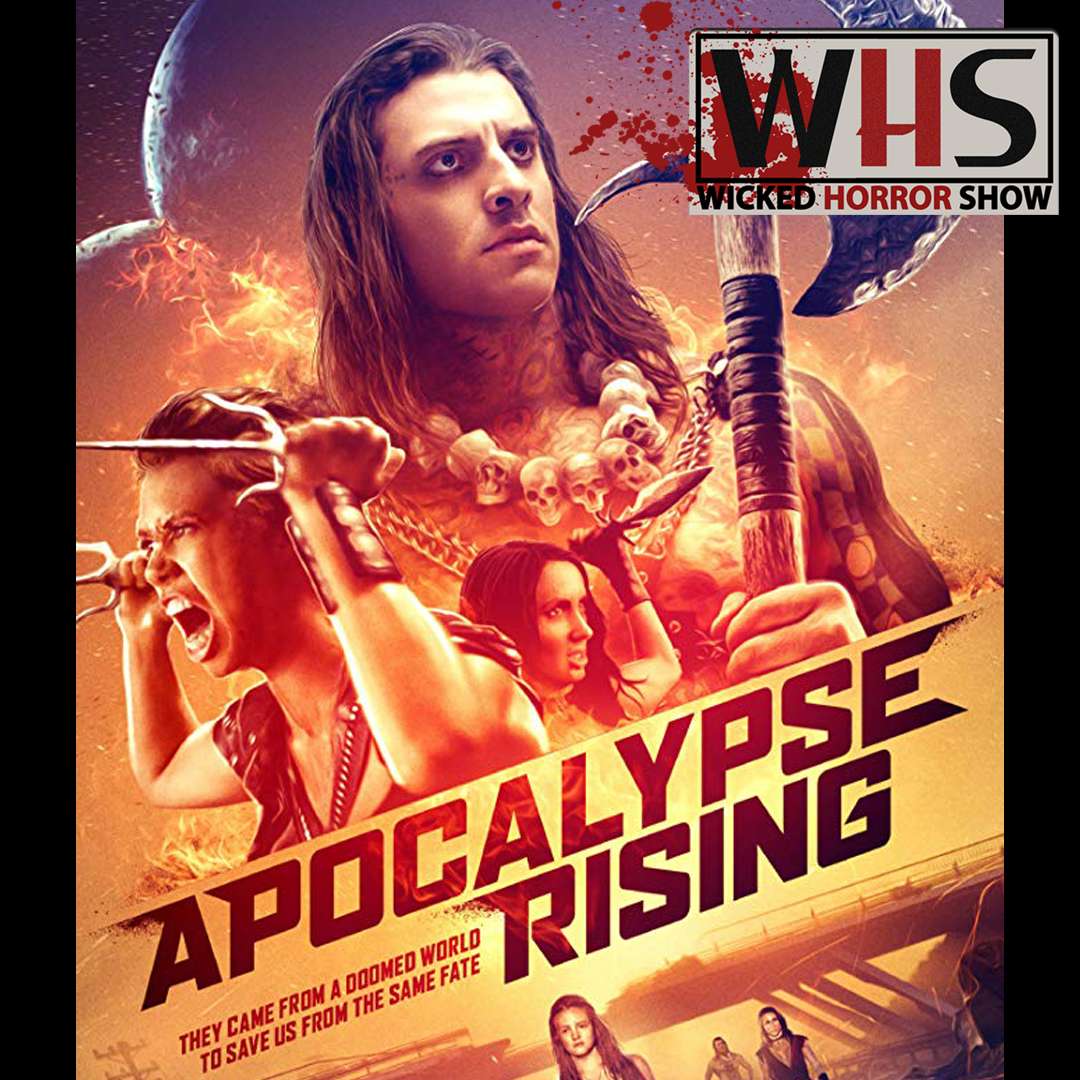 We talk live with the cast of Apocalypse Rising! Join producer Ruben Estremera writer Gregory P. Wolk along with actors Johanna Rae , Shane Samples, Shiah Luna as we discuss the Fantasy Horror movie Apocalypse Rising available NOW on VOD.
This episode is sponsored by Deadly Grounds Coffee "Its good to get a little Deadly" https://deadlygroundscoffee.com
Fantasy-horror throwback Apocalypse Rising, starring rising movie muscle Shane Samples, is now available on VOD and DVD.
Mia is an extrasensory teenage girl living on the planet Rathe, a world besieged by the undead. After a violent last stand, Mia and her warrior friends escape their world in a spacecraft. Shane Samples headlines a cast including Hunter Park (Anamoly) and Johanna Rae (Psychos) in a Richard Lowry film Apocalypse Rising, now on VOD and DVD from Gravitas Ventures and Giant Meteor Films.
Available here:
Amazon https://amzn.to/2wIoPXI
Fandango https://www.fandangonow.com/…/MMVF15983AD2CCCF665ED7337881B…
ITunes https://itunes.apple.com/…/m…/apocalypse-rising/id1360654921
Vimeo https://vimeo.com/ondemand/apocalypserising
XBox https://www.microsoft.com/…/apocalypse-r…/8d6kgwxn21m8/0008…
Learn more about the book: The Dead S.I.T.E. http://gregorypwolk.com/novels/horror-sci-fi/the-dead-site/
Find out more on the Wicked Horror Show website.
Send us your feedback online: https://pinecast.com/feedback/wicked-horror-show/05679fca-7d30-44f9-a72b-05e01feca2d1