The Wicked Horror Show presents upcoming movie Johnny Gruesome director Greg Lamberson
The Wicked Horror Show! Join us as we talk with Greg Lamberson about his upcoming movie Johnny Gruesome
7 months ago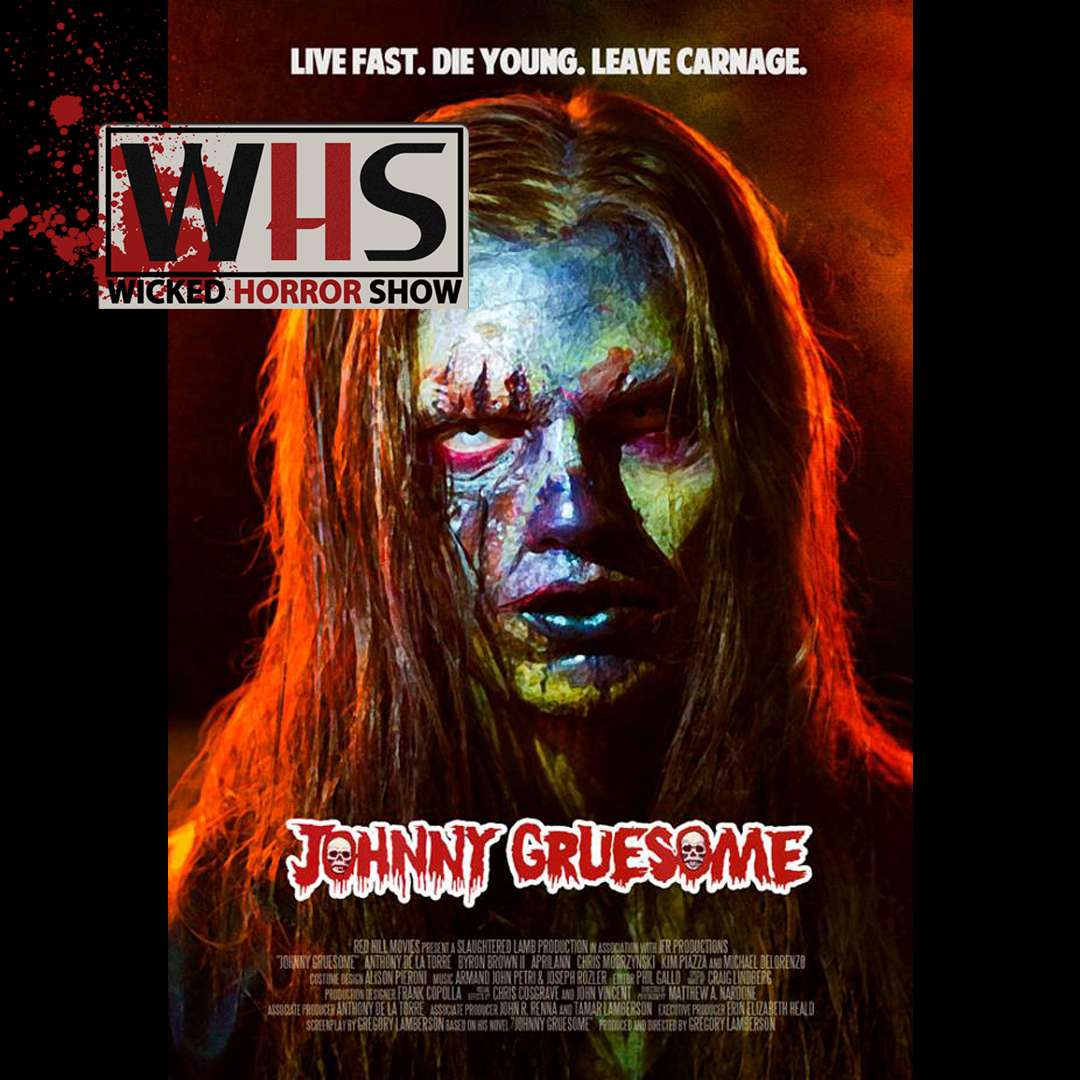 This October, Johnny Grissom returns for revenge and we have the mind behind it on this weeks episide of The Wicked Horror Show! Join us as we talk with Greg Lamberson about his upcoming movie Johnny Gruesome!
This episode is sponsored by Deadly Grounds Coffee "Its good to get a little Deadly" https://deadlygroundscoffee.com
High school students Eric Carter and Johnny Grissom are best friends. Johnny is a heavy metal rebel nicknamed "Johnny Gruesome" by his classmates. When Johnny is murdered while on a drunken joyride, his killer persuades Eric and Johnny's girlfriend to help him make the murder look like an accidental death. Johnny returns from the grave as a murderous, wisecracking zombie hell bent on revenge.
Based on the award-winning novel by Gregory Lamberson (Slime City, Killer Rack), who also directs, Johnny Gruesome stars Anthony De La Torre, Byron Brown II and Michael DeLorenzo.
From Uncork'd Entertainment, Johnny Gruesome on VOD 10/16 and DVD 1/1/2019.
Find out more on the Wicked Horror Show website.
Send us your feedback online: https://pinecast.com/feedback/wicked-horror-show/840abb8a-b670-488a-9ce5-49f19b9b1a97