Wicked Horror Show presents: Director Mathew Fisher and actor Alexander Hauck from BoomBastic Films
7 months ago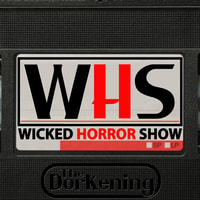 Mathew Fisher is an underground DIY filmmaker from Massachusetts. Who has spent the last decade and a half building up his filmography and fan base producing films in the range of anywhere from $10k to $300k In and around the MA/RI/NYC area. In the early 2000's he started making short films and compilation videos using his families high 8 camcorder. After acquiring his own camera he continued with the shorts and during this time he also started directing music videos and documenting live musical acts that came into the Boston area as well as the acts already apart of the underground scene . He's worked with a full spectrum from budgets and studios from Troma Entertainment and Full Moon Features all the way to Columbia Pictures and the TLC network. His work has reached over seas acclaim with collaborations with artists from the United Kingdom, Germany, Iceland, France, Mexico, Argentina back to the States and Canada. He continues to write, direct and produce for himself and other filmmakers under the BoomBastic Films brand.
https://www.facebook.com/BoomBasticFilms/ https://www.youtube.com/user/BoomBasticMedia Mathew Fisher and Alexander Hauck
Alexander Hauck is an actor and producer, known for DJ Stan Da Man (2015), Bloodthirst and Shakespeare's Sh*tstorm.
Find out more at https://wicked-horror-show.pinecast.co
Send us your feedback online: https://pinecast.com/feedback/wicked-horror-show/d622d2b8-559b-48e4-9abe-870df03cd5a0